Post Natal Depression and you
Post-natal depression can sneak up, disguised amongst the other challenges and emotions of pregnancy and motherhood, wrapped in the cloak of a mother struggling to do her best and slowly wearing her down.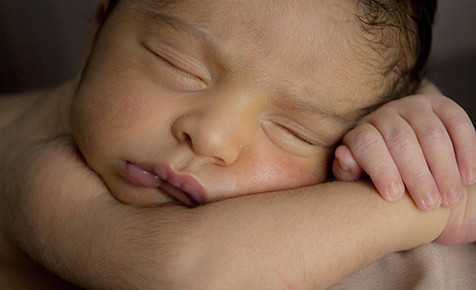 Post-natal Depression (PND) doesn't discriminate and it comes in many guises. It comes in to a world where many women don't have a support network, where poor mental health still carries a stigma and is widely misunderstood and where the mental health care system is fragmented and confusing even for those working within it.
So, although there is a lot of talk and studies about PND, the fact is that the majority of women suffering go undiagnosed and therefore untreated. And that's not good for them, their relationships and their family.
What does PND feel like
For each woman it feels different and there is no right or wrong about how to feel. Women describe a huge range of symptoms such as tearfulness, anxiety , insomnia or excessive sleepiness, intrusive thoughts, poor 'bonding' and/or negative thoughts about the baby and self-doubt. Other symptoms can be irrationality, , mood changes, lack of enjoyment, fatigue, feeling overwhelmed, hopeless and out of control. Small tasks can feel insurmountable and it can feel as if you are in a dark tunnel or being pressed down. It can have started while you were pregnant.
You can read more about PND symptoms here.
It's OK
It's OK to suffer from PND.
It's OK for your PND to look different than someone else's.
It's OK for you not to feel 'depressed' but to still feeling a whole raft of other things.
It's OK to ask for help and it's OK to keep asking for help until you get it.
It's OK to fill in a screening tool such as the Edinburgh Postnatal Depression Scale and not score 'highly' enough and then keep asking for help or a second opinion.
It's OK because it's not your fault. Just like it's not your fault you have coeliac disease, irritable bowel, alopecia, thyroidism or you have one leg longer than the other. It's just the way it is. And if it's OK to seek help and make changes for those other health challenges then it's OK to seek help for all the ways you are feeling and the things you are struggling with .
What to do
If you are not sure if you need help, consider that the very fact you are wondering if you need to reach out about how you are feeling probably means you should. There is no reason you shouldn't and you certainly deserve to enjoy life more than you currently are. You will still be able to breastfeed on medication; you will still be able to get health insurance.
To get started you could ask yourself 'Who do I trust to talk to about this'. There are many people who can help you get started on your journey – midwife, Plunket Nurse or Well Child Provider, GP, Minister/Priest or Pastor, Friend, trusted colleague, partner, parent/s, sibling or other relative, practice nurse, a psychologist or therapist, a PND support network, or a support organisation as listed below.
Depression helpline - 0800 111 757
Healthline - 0800 611 116
Lifeline - 0800543 354 or 09 522 2999
Suicide Prevention Helpline - 0508 828 865
If you feel as if you want to harm or kill yourself or your baby please seek help immediately – it's OK to ask for help. You could call 111 or go to your nearest emergency department. Alternatively one of the organisations listed above will be able to help.
Starting your journey
For most women their GP is the place that treatment for PND begins. Commonly this will take the form of medication and/or group or individual therapy.
You could also discuss what other supports are available to you in the community - www.mentalhealth.org.nz has a comprehensive list of places you might like to contact.
There is also a number of things you can do yourself - you can read about them here.
Have you had PND or do you think you have ? What's it like for you ?
This article was written for Kidspot, the premier parenting resouce in New Zealand.