How to turn leftovers into workday lunch box heaven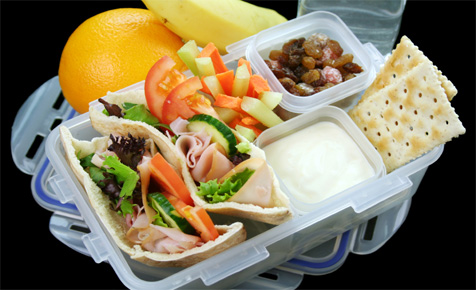 These days there are more reasons than ever to take your lunch to school and work. Not only does a packed lunch save you time and money, it's also much better for your health to pack it yourself. For working mums, there is even more reason to pack your lunch as rising childcare costs and time become a factor.
Taking your lunch doesn't have to be boring. Here's how you can pack a lunch you look forward to each day:!
Pack it the night before
Make a double quantity of dinner with the idea of getting a couple of lunches from it too. When you are doing the post-dinner clean up, get out your containers and drop the leftovers in. Make sure everything is chilled within two hours to avoid the possibility of contamination. The next day all you have to do is grab it from the fridge and run.
Have the right equipment
There are a great range of lunch boxes available - and some are stylish as well. You need the right containers for the food you are taking, which means a thermos for soups and pastas if you don't have access to a microwave. You will also need some small and medium sized containers for snacks and a great drink bottle to last the day. Don't forget some tiny pots for dressing and dips. Avoid nasty spills by buying containers with tight screw top lids is you are going to be taking wet foods for lunch.
What to pack?
You should always have four items in your lunch box:
A healthy snack - To help get you through the morning.
A main meal - You will need a little protein to keep you satisfied all day. A portion of pasta, a healthy roll or wrap filled with last night's roast or a slice of frittata. With your main meal, it's a great idea to pack a small salad with the dressing on the side.
A sweet snack - To satisfy that 3pm craving.
Water - Enough to quench your thirst ALL day, preferably in a bottle that will keep cold.
You need to choose food that will still taste great the next day. Soups, pastas, frittatas and quiches are a great choice. You can also use cold roasted meats, grilled vegetables and meatloaf for sandwiches and wraps.
Don't forget
The salad dressing, cutlery, a napkin, bread with soups, crackers for the cheese and fruit and water!
Find related articles and ideas