Holiday cooking with kids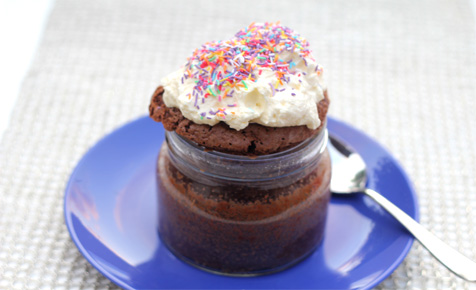 When my children are home for school holidays my husband claims they sound like a bunch of termites munching their way through our house. I try to stock up on lots of healthy snacks but I know at some stage those carrot sticks and apple slices aren't going to cut it and we have to get to the kitchen!
To save money you can try and choose recipes that make large quantities to fill the biscuit and cake tin and save you dollars. You can make double quantities of the things they like the most.
You need to make it fun. Let them decorate cookies, stir the mix, roll the pastry like play dough and have a say in what they want to make. You will need to ensure they have something sturdy to stand on at the kitchen bench and wash their hands. An apron is always a good way to keep those clothes clean.
It is a good idea to portion the snacks out so they don't all disappear on the day you make them. Wrap them in cling wrap, put them in ziploc bags and parcel them in foil. This way you can hide some away for later.
The freezer is your friend. Place snacks such as muffins and sliced cakes in the freezer. They take little time to defrost and you can pop them in the picnic basket when you head to the park and they will be defrosted by the time you get there.
During the holidays you have more time to teach them to cook their favourite savoury dishes. Even if it is macaroni cheese it can be a win-win situation because the kids learn a life skill and gain an understanding of what it is like to prepare a meal.
Cooking with kids during the holidays can make an essential chore lots of fun, teach them new skills and is cheaper than taking them out. Cooking with mum will make them some happy memories, so make a morning of it and most of all have fun!
Find related kids cooking recipes