Simple no-bake slice recipes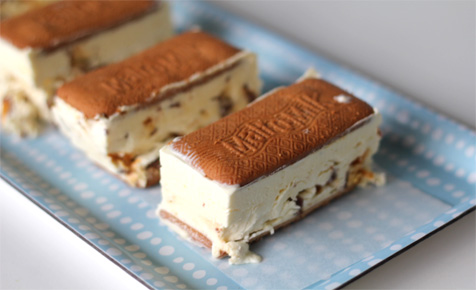 Who doesn't love a sweet slice? Perfect with a cuppa, or as an after school treat, a slice is always a delight. And what makes a slice recipe easy? No baking! We've sourced the best no-bake slices around. From familiar favourites to new-taste delights, your family will love these sweet treats - no oven needed.
No-bake slice recipe: Coco Pop slice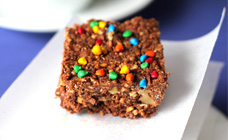 Cute-as-a-button, this Coco Pop slice will delight young and old. Crunchy, nutty and chocolate-ly, it combines simple pantry staples with a touch of fun - and is one of the easiest slices you'll ever make.
Try the Coco Pop slice recipe
No-bake slice recipe: Lemon cheesecake slice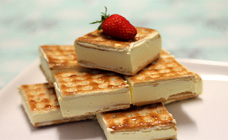 Who said cheesecake is a hassle to make? Simply mix up the ingredients and pop this lemon cheesecake slice in the fridge and forget it while it sets - next thing you know you've got a tangy treat that is perfect with a cuppa.
Try the lemon cheesecake slice recipe
No-bake slice recipe: Jelly slice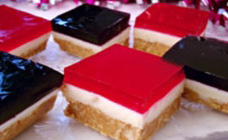 Don't save jelly slice just for Christmas. Firstly, you're missing out on the combination of jelly, creamy filling and biscuit, and secondly - when a slice recipe is this easy, there's no excuse not to make it all year round. So make a batch today.
Try the jelly slice recipe
No-bake slice recipe: Ice cream slice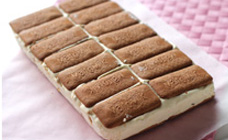 More ice cream sandwich than traditional slice, this frozen treat will become an instant family and party food favourite. With a sweet honeycomb chunk ice cream filling and a crunchy biscuit top and base, this slice is OMG yum!
Try the ice cream slice recipe

No-bake slice recipe: Sesame bars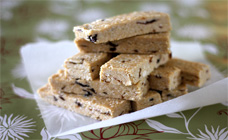 These sesame bars are loaded with nutritious seeds, dried fruit and nuts and have a lovely honey flavour. Perfect for snacks, lunch boxes, or just for when you want to give your kids a healthy treat - minus the effort of baking.
Try the sesame bars recipe
No-bake slice recipe: Super easy rocky road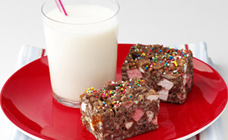 Gooey, chewy and crunchy all at the same time, Rocky Road is a classic sweet treat that everyone loves. Perfect for cake stalls, parties or wrapped in cellophane and given as a gift from your kitchen, this recipe is the best.
Try the super easy rocky road recipe
No-bake slice recipe: Coconut lemon slice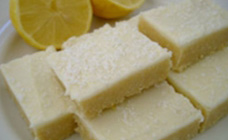 Who doesn't have fond childhood memories of lemon and coconut slice? Create memories for your own kids by making this classic slice with them.
Try the coconut lemon slice recipe
No-bake slice recipe: Hedgehog slice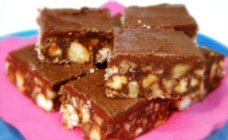 No need to buy hedgehog slice when you're guaranteed a yummier version at home! Full of biscuit crunch and a rich chocolate-y flavour, your kids won't realise (nor care) that this low-effort slice is made without even turning the oven on.
Try the hedgehog slice recipe
No-bake slice recipe: No bake raspberry rice rectangles recipe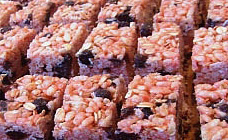 Chewy, sweet and yummy, these rice rectangles are loaded with raspberry and coconut flavours. Best of all, this slice recipe only requires two minutes of saucepan time - but why not cheat and use the microwave? We would...
Try the no bake raspberry rice rectangles recipe

No-bake slice recipe: Lolly slice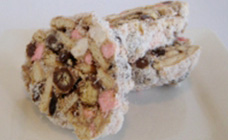 When a special treat is in order, this lolly slice is perfect. A mixture of lollies, dried fruit and coconut, it is so tempting your kids will be lining up at the fridge door, waiting in anticipation.
Try the lolly slice recipe
More slice recipes