Pizza night! Easy pizza recipes for kids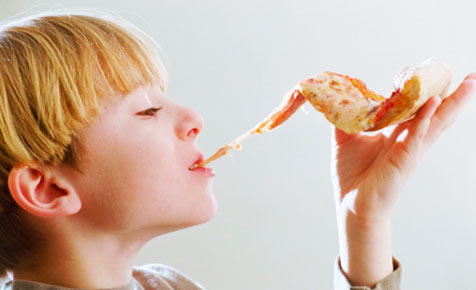 You're exhausted and can't bear to cook, so tonight is going to be pizza night. But before you pick up the phone and order, why not utilise a few handy little chef's helpers to make homemade pizza? Kids love to eat what they've made all by themselves, so here are some essential pizza recipes - including one for the base and for homemade tomato sauce - some yummy new ideas and even a pizza dessert option. Your kids will love making their own pizza so much, you'll want to have a pizza night every week. Bellisimo!
Two-ingredient pizza dough
This magical pizza dough turns out a delicious base - and all without yeast, rising time and a whole lot of kneading. And it's just begging to be dressed in whatever new pizza toppings your kids come up with.
Try the 2-ingredient pizza dough recipe
Basic tomato sauce for pizza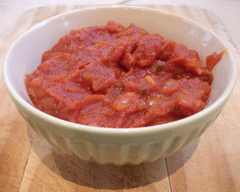 How good a pizza tastes hinges on the sauce! We reckon this delicious tomato pizza sauce is not only full of flavour, it's also an easy one-pot recipe that kids can help make. Just remember, bought never tastes as good as homemade.
Try the Basic tomato sauce for pizza recipe
$5 crustless pizza with salami
Not only can you whip up a delish salami pizza with a cheese-infused base - you can do it for under $5! Not to mention making this crustless pizza is fun for your little pizza-makers.
Try the $5 crustless pizza with salami recipe

Turkish bread pizzas

If you're really pressed for time and the kids are famished, why not use Turkish bread as your pizza base. Delicious, simple and bursting with fresh flavours, you can also add your own variations, including ham or salami, if your family prefers it.
Try the Turkish bread pizzas recipe
Mexican pizza
Your family bored of the same-old pineapple and ham? For tonight's pizza take your kids to Mexico. Get your kids to pile the base high with these delicately spicy flavours, before covering it with sour cream and guacamole. They'll have almost as much fun making it as eating it. Ole!
Try the Mexican pizza recipe
Campfire pizza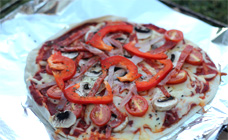 Did you know you can make a delish pizza on the barbecue AND get your kids to help? Honest - you can do it if you use this yummy recipe! Go on, have a go.
Try the Campfire pizza recipe

Grilled sausage pizza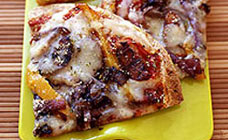 Concerned about the nutrional value of pizza for your kids? Try this wholemeal version - it's a healthy option that tastes as good as any of its cheese-laden counterparts. Plus, it cooks in 10 minutes.
Try the Grilled sausage pizza recipe

Pizza muffins
The family is trying to agree on the topping for the pizza but the kids want ham and pineapple, hubby wants anchovies and olives and you want veggie pizza - is it possible to please everybody? Well, if you've got some English muffins, then yes you can! Get everyone to top their pizza muffins with whatever they want. And why not let kids' imaginations run free by seeing what taste sensations they come up with?
Try the Pizza muffins recipe
Pizza scrolls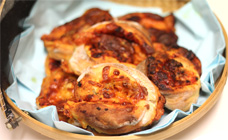 These pizza-flavoured scrolls are unbelievably good fresh out of the oven. You only need two ingredients to make the dough, and kids can stuff them full of whatever they want. Leftovers? They're perfect in tomorrow's lunchboxes.
Try the Pizza scrolls recipe
Sweet potato pizzas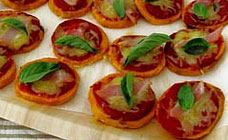 Cute bite-sized pizzas are easy-peasy with this simple sweet potato base. Not only are you sneaking in extra veggies, these pizzas are gluten-free and a taste sensation. Just slice, let the kids top them, and bake.
Try the Sweet potato pizzas recipe
Pizza fingers
Got an old bread stick? Give it a new lease on life while enlisting your kids as kitchen hands. While you make up this simple sauce, leave your kids to get together the yummy toppings. Let them assemble and voila! An quick yet very tasty dinner option.
Try the Pizza fingers recipe
Pizza pops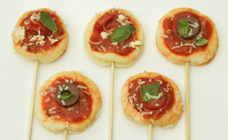 Pizza really doesn't get better than this for kids. These more-ish one-bite pizza pops on sticks just made eating pizza a whole lot more fun. Great for birthday parties too.
Try the Pizza pops recipe

Pizza pinwheels
Who would have thought scones could masquerade as pizza? This recipe negates the time needed for yeast to rise - and little chefs will have a blast mixing and rolling the dough. The final result? A pizza pullapart perfect as a dinner option or a lunch box filler.
Try the Pizza pinwheels recipe
Nutella pizza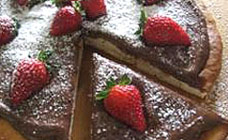 Pizza for dessert? The idea alone is enough to make little eyes go wide in delight. This chocolate pizza is ridiculouly easy to assemble - not to mention being amazingly delish. Kids love it. You'll love it. Trust us.
Try the Nutella pizza recipe