How to properly store food in the fridge and freezer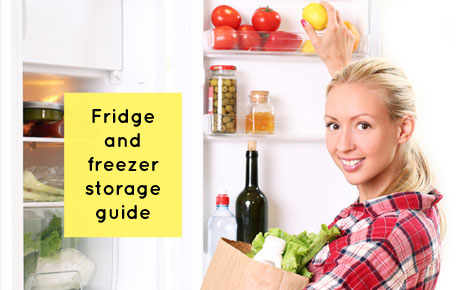 Knowing how to correctly store your perishable food in the fridge or freezer food is essential if you want it to remain fresh for as long as possible. Chilling your food properly in the fridge or freezer can considerably reduce having to throw it out due to improper storage. And we all know that spoiled food not only tastes terrible, but it can also make you and the rest of your family very ill. It's really easy to keep your fridge and freezer goods in check if you follow these simple storage guidelines: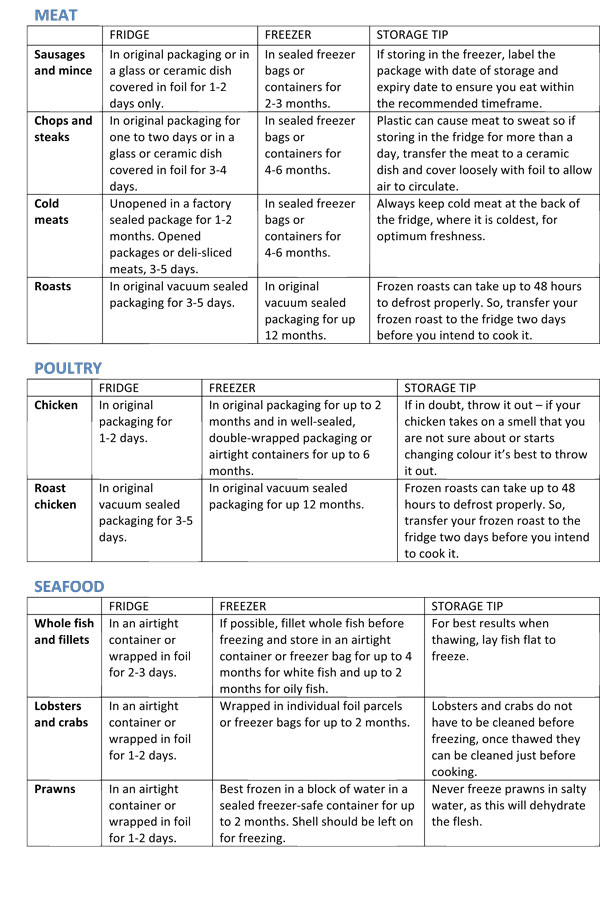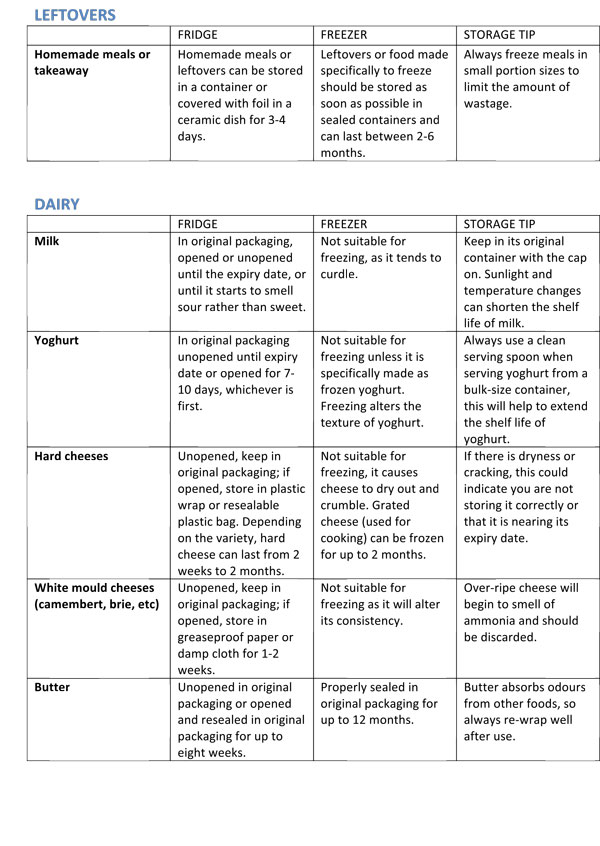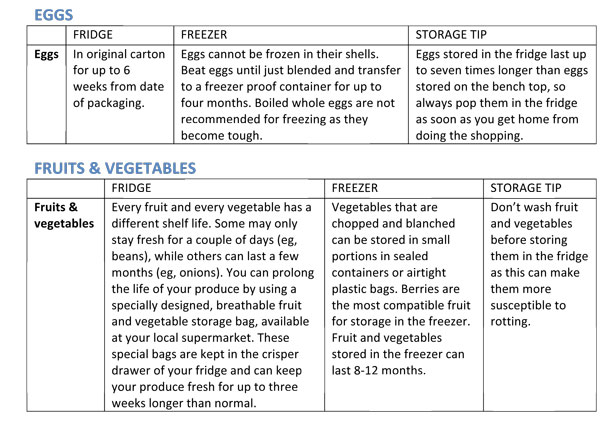 Thanks to our sister company Kidspot Australia for creating a printable version. Download a PDF version of this chart to print out now.
Image from Shutterstock.
Find more family eating articles