Grapesicles recipe
Fruit on a stick is a perfect party food, especially if you are going down the healthy party food route. Kids love food on a stick! Find more on Kidspot New Zealand.
Category:
After school snacks, Budget, Easy recipes, Fruit, Healthy recipes, Kids cooking, Food kids will eat, Snacks
Ingredients:
500g seedless grean grapes
500g red seedless grapes
wooden skewers
Method:
Remove grapes from stalks and wash.
Thread green grapes onto skewers. Thread red grapes onto skewers. Thread alternately red, then green grapes leaving 10 cm for handles on each stick.
Place on a tray in a single layer and freeze for 2 hours.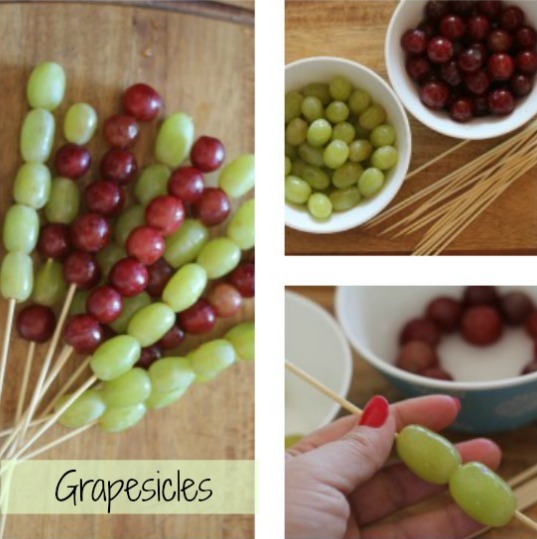 Notes:
I threaded these from the base to the tip of each grape so they looked uniform.
For something different you can alternate these grapes with rockmelon balls or other fruit pieces.
This recipe was created by Jennifer Cheung for Kidspot, New Zealand's best recipe finder.