Watermelon popsicles recipe
There is nothing more refreshing than big cold chunks of icy watermelon on a hot day so we have made it a little easier and given your watermelon a stick. Find more on Kidspot NZ
Category:
After school snacks, Easy recipes, Fruit, Healthy recipes, Kids cooking, Food kids will eat
Ingredients:
1/4 seedless watermelon
popsicle sticks
Method:
Lay your watermelon on a chopping board cut side down.
Slice off the ends and then slice into large wedges.
Using a sharp knife, cut a small slit the size of a popsicle stick into the green skin of the watermelon.
Slide the pop stick into the wedge.
Lay on baking paper or stack, separated by baking paper, and freeze.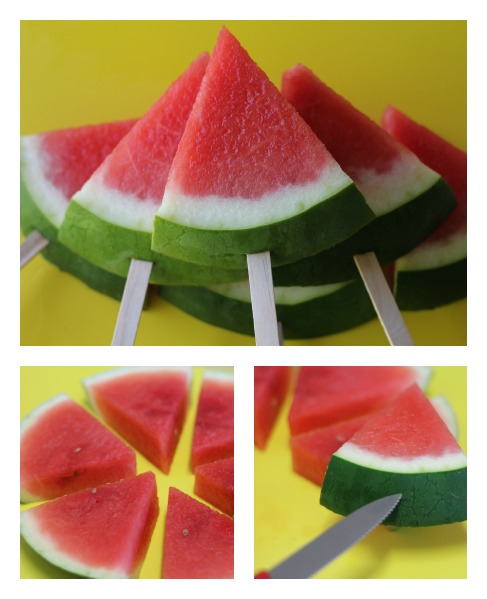 Notes:
I used seedless watermelon for this recipe but you could also do it with rockmelon or honeydew melon.
This recipe was created by Jennifer Cheung for Kidspot, New Zealand's best recipe finder
Find related fruit recipes