How to cook quinoa recipe
Quinoa (pronounced KEEN-WAH) is a natural super food that is high in protein and fibre while being low in fat. It is gluten-free and great to use in any dishes in place of rice, burghul or couscous. Quinoa can be found in many varieties but the most common are white (ivory colour) and red quinoa.
Category:
Dinner, Healthy recipes, Salads, Side dishes
Ingredients:
2 cups quinoa
4 cups water or stock
Method:
Step1. Rinse quinoa under cold water.
Step 2. Place in frying pan over a low-medium heat and toast for 5-7 minutes.
Step 3. Place in a saucepan and cover with water or stock. Bring to the boil and then reduce heat to low and cover with a lid. Simmer for 15 minutes.
Step 4. Use a fork to fluff up the cooked quinoa and separate the grains.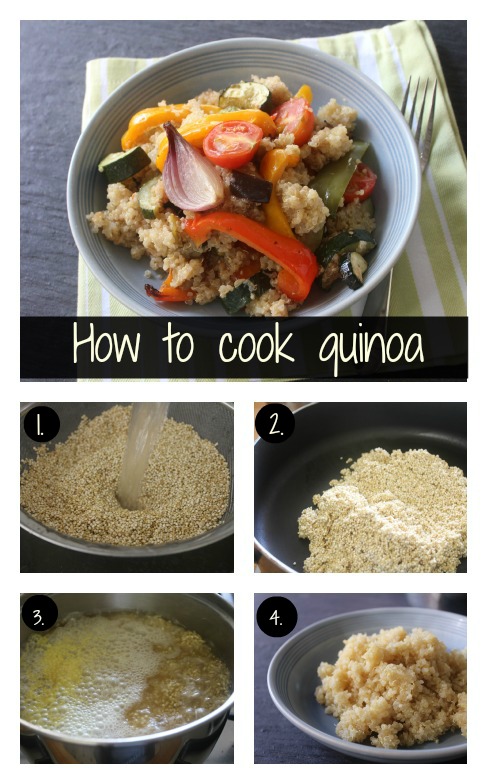 Notes:
Toasting quinoa gives it a delicious nutty flavour but I skip this step (Step 2.) when I am short on time.
You can also cook quinoa in the microwave. Just place it in a microwave safe dish with a lid (from Step 3.) and cook on high for 15 minutes.
Quinoa seeds are covered with a substance called saponin. You need to rinse quinoa thoroughly before cooking to remove this. Most quinoa is pre-rinsed but you should always rinse it to be sure.
This recipe was created by Jennifer Cheung for Kidspot, New Zealand's best recipe finder.
More salad recipes