Spaghetti and meatballs cupcakes recipe
These cute cupcakes are going to be your April Fools' prank that will leave the whole family with a giant smile on their faces. They look just like spaghetti and meatballs but these are vanilla cupcakes, iced and topped with jam and a Lindt ball.
Category:
Cakes & Baking, Cupcakes, Kids cooking, Food kids will eat
Ingredients:
Method:
Step 1. Prepare the cupcakes and leave to cool.
Step 2. When cooled, prepare the icing and fill an icing bag with a very skinny straight tip.
Step 3. Pipe the icing over each cupcake to resemble spaghetti.
Step 4. Place jam in a bowl and stir it well until it has a runny consistency. Dip a Lindt ball into the jam and place on each cupcake. Drizzle a little extra jam over the Lindt ball chocolates to look like spaghetti sauce.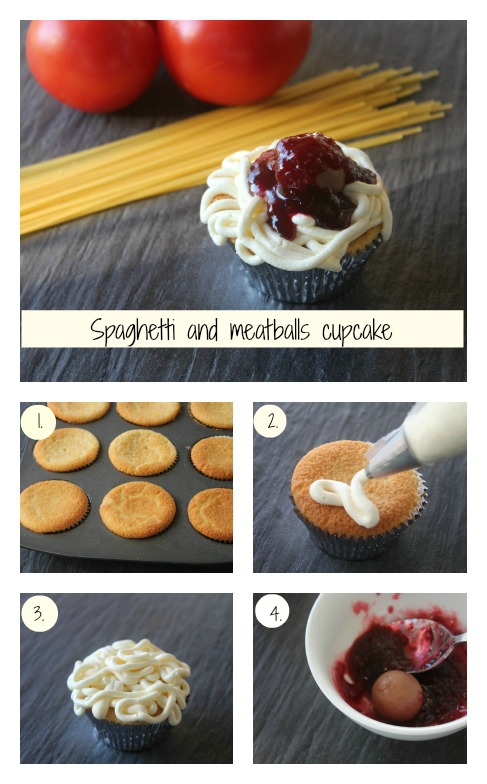 Notes:
Don't be tempted to heat that jam. It will melt the icing and create a kitchen disaster.
You can use Ferrero Rocher chocolates instead of Lindt balls.
This recipe was created by Jennifer Cheung for Kidspot, New Zealand's best recipe finder.
Find related cupcake recipes