Pancakes with strawberry mascarpone recipe
These pancakes with strawberry mascarpone are simple and packed full of fresh flavours. It looks decadent but is easy enough for the kids to make with supervision!
Serving Size:
Serves 4
Category:
Ingredients:
1 quantity basic pancake mix
250g mascarpone cheese
1 punnet strawberries, hulled and quartered
1 tsp brown sugar (optional)
Method:
Step 1. Make your pancakes and keep them in a warm place.
Step 2. Place marscapone in a bowl and blend in half of the strawberries. Taste and add brown sugar if required.
Step 3. Spread strawberry marscapone on each pancake and top with remining fresh berries.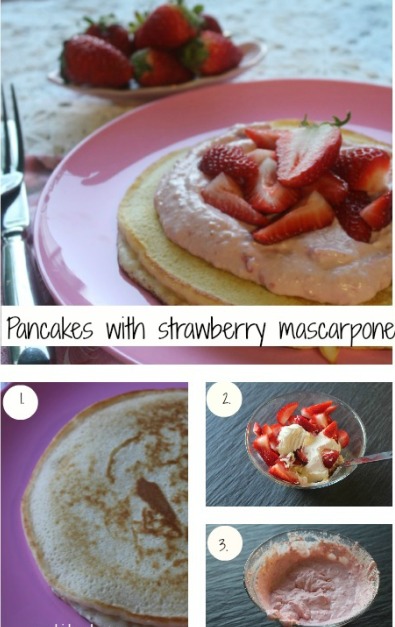 Notes:
I used a stick mixer to combine the marscapone and strawberries but you can just mash it together with a fork for a more rustic presentation.
The brown sugar in this recipe is optional. Taste your mixture first and then add a touch of sugar to balance the flavours if you desire.
This recipe was created by Jennifer Cheung for Kidspot, New Zealand's best recipe finder.
Find related pancake recipes