Salted caramel sauce recipe
This delicious salted caramel sauce can be used in a variety of ways.You can pour it on ice cream or even dip wafers or fruit pieces in it for a sweet treat.
Category:
Ingredients:
2 cups (440g) caster sugar
180g butter
1 cup (250ml) cream
1 tbsp salt flakes
Method:
Step 1. Gather all ingredients.
Step 2. Using a heavy based pan, whisk the sugar over a medium heat until it melts.
Step 3. Continue heating and whisking until it becomes a deep golden colour. Whisk in the butter until entirely melted and remove from the heat. Stand for 10 minutes to cool.
Step 4. Stir through the cream and salt until combined. Cool to room temperature and then refrigerate.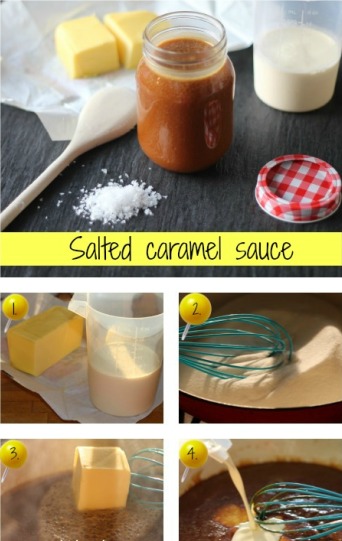 Notes:
I used Maldon sea salt flakes in this recipe but you can also use Fleur de Sel for a very delicate flavour.
You really need to have all of your ingredients ready when making this caramel sauce and do not leave the stove at all as it will burn.
This recipe was created by Jennifer Cheung for Kidspot, New Zealand's best recipe finder.
Related hot dessert recipes