Edible glitter recipe
There's nothing better than a sprinkle of sparkle at any time of the year but come Christmas, it's positively to be expected! Decorate cupcakes, cakes, desserts and, in this case, fruit, with this easy edible glitter recipe that's made from coloured sugar.
Category:
Dessert, Christmas baking and confectionery, Christmas cuteness
Ingredients:
1 cup (220g) granulated sugar
5-15 drops liquid food colouring
Method:
Step 1. Place the sugar in a small bowl and add 5-15 drops of food colouring depending on how bright you want the result to be.
Step 2. Stir well with a fork until all the sugar is coloured.
Step 3. Allow the coloured sugar to dry, then seal in an air tight container.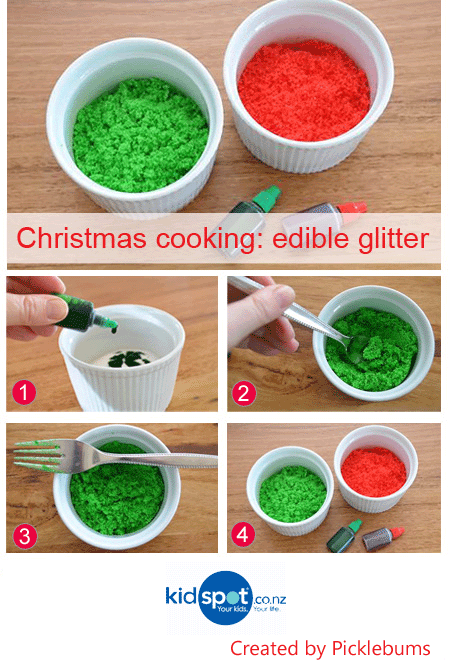 Notes: