Peanut butter play dough recipe
This simple peanut butter play dough can be rolled and shaped by little hands and then later baked for a yummy treat. Get the little ones to roll them into shapes and when they are done playing you can bake them for morning tea.
Category:
Ingredients:
2 cups smooth peanut butter
1/4 cup honey
1 1/2 cups milk powder
Method:
Step 1. In a mixing bowl combine the peanut butter and honey together using a fork.
Step 2. Add in milk powder a little at a time until you have a dough-like consistency.
Step 3. Now it's ready for you to play with. Roll and shape to your heart's content!
Step 4. What do you do when finished? Preheat oven to 180°C (160°C fan-forced). Cover a baking tray with baking paper. Place the dough between 2 sheets of baking paper and roll to 1/2 cm thick. Cut out shapes with cookie cutters and bake for 8-10 minutes, taking care to watch them as they can burn very quickly.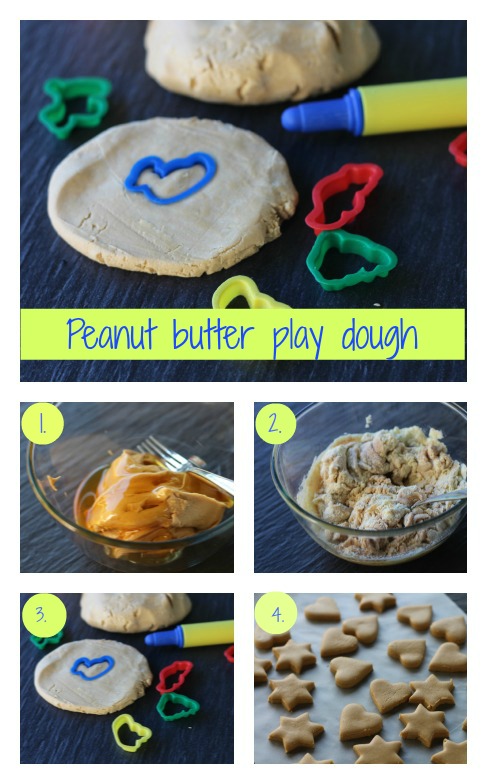 Notes:
These biscuits are very crumbly like shortbread.
When measuring out the honey it will slip from the cup easily if you give the cup a spray of cooking spray first.
This recipe was created by Jennifer Cheung for Kidspot, Australia's best recipe finder.