Oreo bark recipe
This delicious Oreo bark only has two ingredients and it tastes delicious. You can also make a batch to give as a gift.
Category:
Chocolate, Confectionery, Easy recipes, Christmas gift recipes
Ingredients:
2 cups (500g) white chocolate melts
1 pkt (150g) Oreo classic biscuits
Method:
Step 1. Line a 17cm x 27cm slice tin with baking paper and set aside. Place chocolate melts into a heat-proof bowl and microwave on high for 1 minute. Stir until chocolate is completely melted.
Step 2. Chop all Oreo biscuits with a sharp knife.
Step 3. Stir biscuits into melted chocolate.
Step 4. Pour mixture into slice tin and place in the freezer for 30 minutes. Remove and chop with a sharp knife.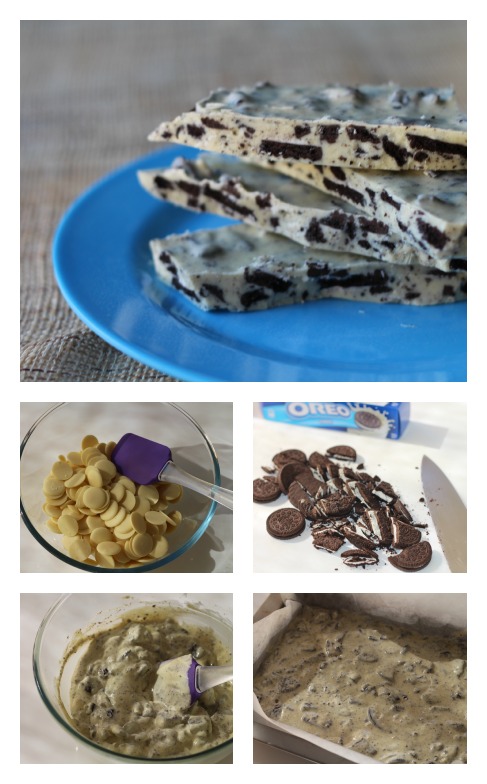 Notes:
This bark sets quite soft so you will need to keep it in the fridge.
If you don't have a slice tin, you can just spread it on a baking sheet.
This recipe was created by Jennifer Cheung for Kidspot, New Zealand's best recipe finder.
Find related 2 ingredient recipes