Toasted Hawaiian Wrap Melts recipe
The perfect afternoon filler for those days when your kids need a filling snack to get them through their afternoon activities.
Serving Size:
Makes 6 wedges
Category:
Ingredients:
½ cup pineapple pieces
1 slice champagne ham, roughly chopped
½ cup grated Tasty cheddar cheese
2 x Tip Top Supersoft or Oatilicious wraps
Method:
Arrange the pineapple, ham and cheese evenly over a wrap.
Cover with the remaining wrap.
Carefully lift and place in a toasted sandwich maker, close the lid and toast until golden and the cheese is bubbling.
Cut into wedges and serve.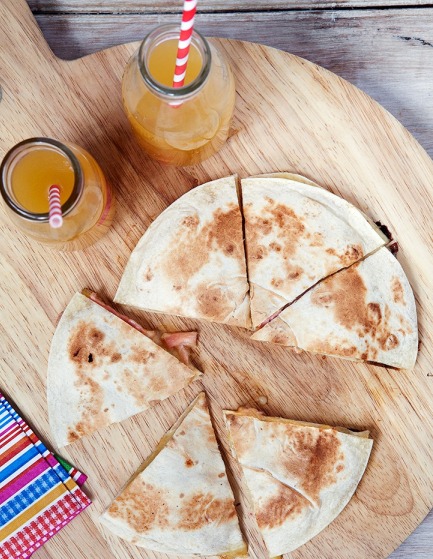 Find more Tip Top Wrap recipe ideas: