3 ingredient Nutella brownies recipe
These delicious 3 ingredient Nutella brownies are baked in cupcake portions so you can share them immediately with the family. Sprinkle them with toasted hazelnuts for that extra touch.
Serving Size:
9
Category:
3 ingredient recipes, Cakes & Baking, Chocolate, Nutella recipes
Ingredients:
1 cup Nutella
3/4 cup (120g) self-raising flour
2 eggs, lightly beaten
Method:
Step 1. Preheat oven to 180°C (160°C fan-forced). Place 9 silicon cupcake liners on a tray and set aside.
Step 2. Place Nutella, flour and eggs into a bowl.
Step 3. Mix together with a metal spoon until well combined.
Step 4. Fill liners to three-quarters full and bake for 20-25 minutes or until the centres spring back when lightly pressed.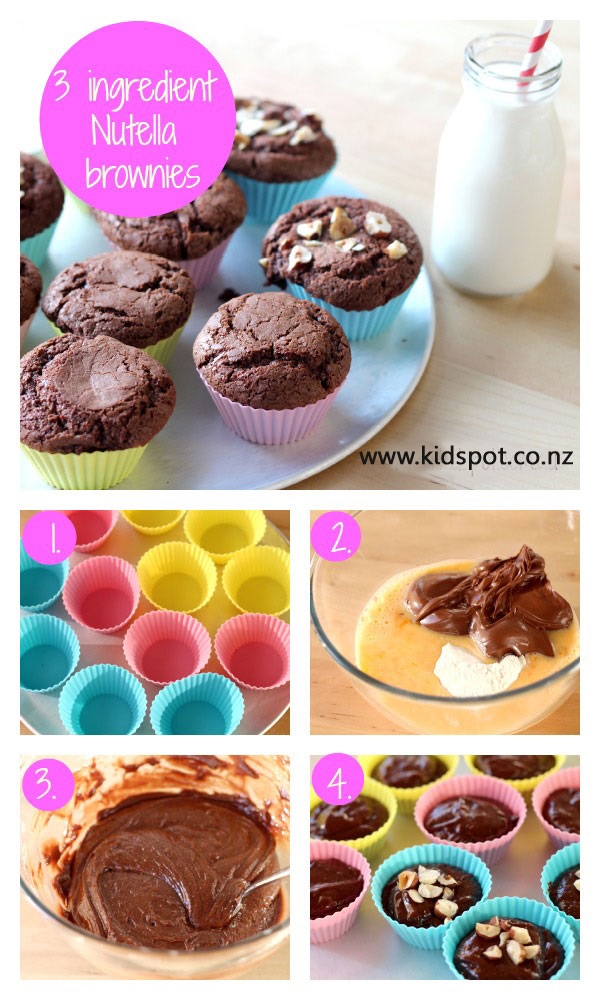 Notes:
Find related Nutella recipes