White chocolate snowflakes recipe
These white chocolate snowflakes are pretty as a picture and a great almost 'craft' recipe for older kids.
Category:
2 ingredient recipes, Chocolate, Christmas cuteness, Christmas desserts, Christmas gift recipes
Ingredients:
1 x 200g block best quality white chocolate
silver cachous
Method:
Step 1. Search online for a snowflake pattern that you like, repeat it on a blank document then print out.
Step 2. Melt the white chocolate in a heat-proof bowl over a saucepan of simmering water, stirring until smooth. Transfer to a snap-lock or piping bag.
Step 3. Lay a piece of baking paper over the snowflake stencil.
Step 4. Carefully snip a tiny corner from your bag of melted chocolate and pipe snowflakes onto the baking paper using stencils as a guide. Don't worry if the first one or two don't work out perfectly. This is a real case of trial and error; you'll soon figure out how much to squeeze the bag, how best to trace the pattern with chocolate - and the best thing is that any 'wobbly' ones will still taste delicious. Pop a silver cachou in the centre of each snowflake then set aside to set completely.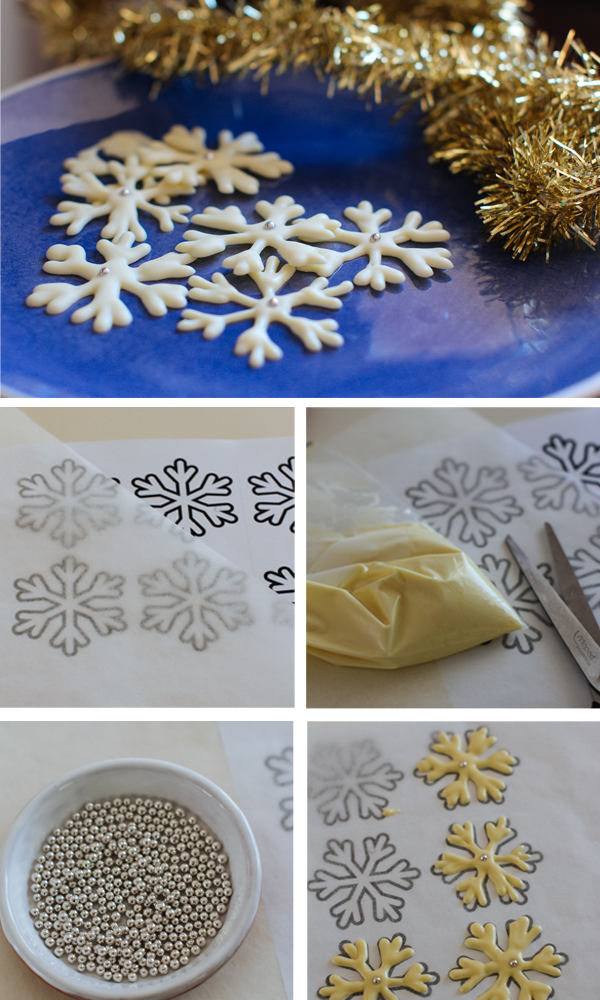 Notes:
Find related sweet Christmas recipes