Creamy avocado and chicken pasta recipe
This creamy avocado and chicken pasta cooks quickly and you can have it on the table in less than 15 minutes. It has a delicious avocado dressing that is almost like a pesto and we have topped it with delicious BBQ chicken.
Category:
Chicken, Pasta, 20 minute dinners
Ingredients:
2 avocados, flesh only
2/3 cup basil leaves
1/4 cup olive oil
1/4 cup lemon juice
2 cloves garlic
1 punnet grape tomatoes
2 BBQ chicken breasts, sliced
1/2 pkt (250g) thin spaghetti, cooked until al dente
Method:
Step 1. Place avocados, basil, olive oil, lemon juice into a small blender.
Step 2. Blend until smooth.
Step 3. Slice grape tomatoes in half and slice chicken breasts into medallions.
Step 4. Toss pasta with two thirds of the avocado mixture and place in bowls. Top with grape tomatoes and chicken slices and spoon some extra avocado mixture on top. Season with salt and pepper.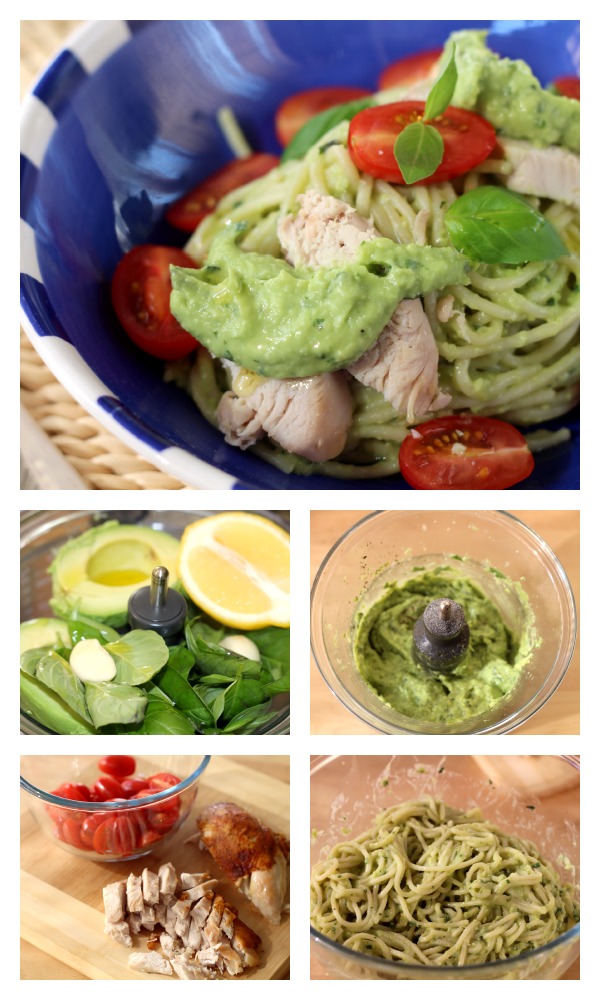 Notes: