Spelt choc-chip cookies recipe
These delicious choc-chip cookies have half the sugar and refined flour of the regular ones, and are packed with wholesome spelt flour and coconut. The kids won't notice the difference, so whip up a batch on Sunday for a week of easy lunch box fillers.
Serving Size:
Makes 24
Category:
After school snacks, Biscuits and cookies, Healthy biscuits , Lunchbox
Ingredients:
1/2 cup (125g) unsalted butter, softened
3/4 cup (125g) brown sugar
2 eggs
1 tsp vanilla
1 cup (150g) plain flour
1 cup (150g) spelt flour
1 tsp baking powder
1 cup (85g) desiccated coconut
1/2 cup (95g) dark choc chips
Method:
Step 1. Preheat oven to 200°C (180°C fan-forced). Cream butter and sugar until pale and fluffy. Add eggs one at a time, mixing well between each addition. Add vanilla.
Step 2. Fold through flours, baking powder, coconut and choc chips.
Step 3. Place tablespoon-sized balls on trays lined with baking paper.
Step 4. Bake for 8-10 minutes until golden.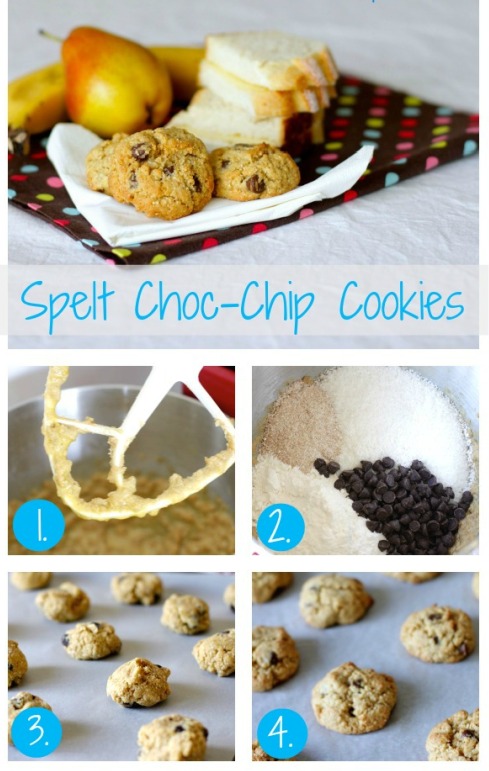 Notes: