Healthy Nutella bites recipe
These healthy Nutella bites have no Nutella but all the flavour of Nutella without the added sugar. We have used medjool dates and hazelnut meal for a deliciously healthy snack.
Serving Size:
15
Category:
Easy recipes, Healthy recipes, Lunchbox, Snacks
Ingredients:
2 cups hazelnut meal
12 medjool dates, seeds removed
2 tbsp cocoa powder
1-2 tbsp milk (almond milk, oat or regular cow's milk)
Method:
Step 1. Place all ingredients into a food processor.
Step 2. Process until well combined.
Step 3. Roll into tablespoon-sized balls.
Step 4. Refrigerate until firm.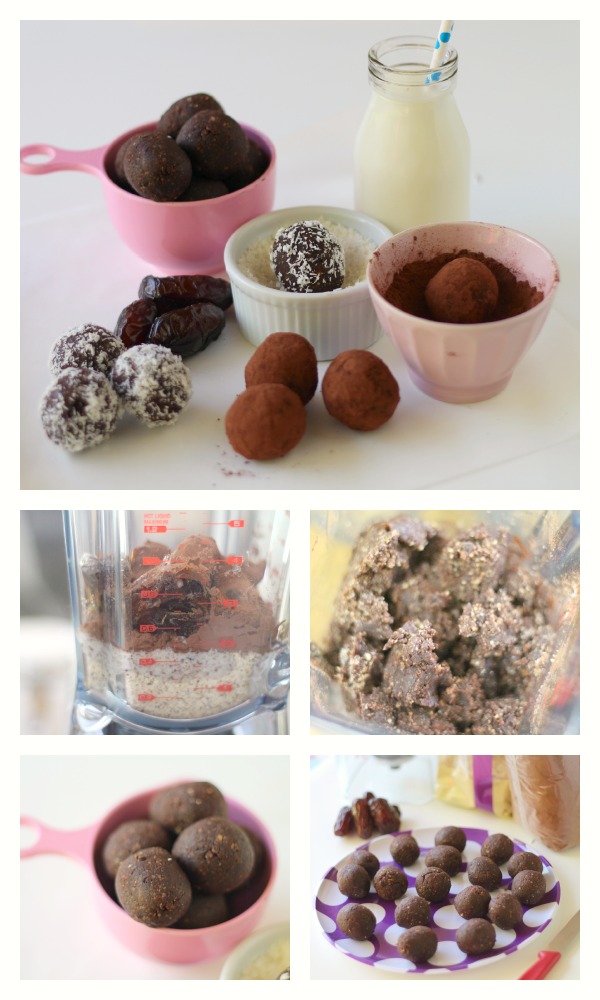 Notes:
You can use whole hazelnuts in this recipe. You will just have to process the mixture for longer.
If you want to add a coating to these you can use desiccated coconut, cocoa powder or even 100's and 1000's.
If you don't have these ingredients you can always try these Date balls for a sweet treat.
If you are looking for an extra nutritional boost in your day you may want to pack some of these Healthy chocolate power balls in your lunch box.
If you like nutty flavours them these Peanut butter protein balls will you a great boost of energy.
These Peppermint cherry Christmas balls are a fun sweet treat and a great gift to make and give at Christmas.
You can get the kids cooking at home with this easy Homemade bliss balls recipe.
If you are looking for a treat at Christmas then both these Snow balls and Almond snowballs will look great on your Christmas table.
If you like crunch in your snack then these Crispy Mars Bar balls have fantastic texture and that delicious Mars Bar flavour.

This recipe was created by Jennifer Cheung for Kidspot, New Zealand's best

recipe finder.