Tutoring must-knows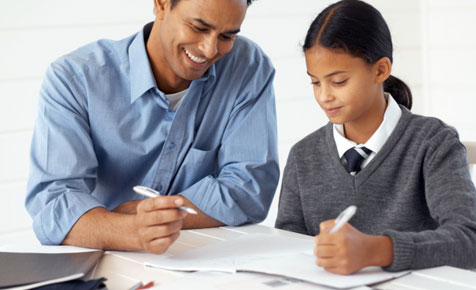 Any parent who types "tutor children" into an internet search engine is provided with an inexhaustible list of coaches, tutors, colleges and "experts" ready to tutor your child in mathematics, spelling, science, languages ... anything!
But is tutoring worth the investment? Anecdotally it seems parents like to tutor their child to get great results in the a school entrance exam or to get a scholarship.
Even smart kids are being tutored to be ahead of the rest and to give them an edge.
But there are also education experts cautioning parents about jumping into unwarranted academic tutoring or coaching – because it's expensive, it's time-consuming and can actually be counter-productive to a child's education.
Reasons to hire a tutor
The traditional, and best, reason to seek tutoring for your child is because he or she is falling behind or struggling in a particular area. Maybe your child has been away from school for a while, or is finding it difficult to grasp some basic concepts in specific areas.
If there is a problem, usually a parent will be told by their child's teacher, particularly during the primary school ages. Even then, most schools have programs in place to help kids who are having academic problems. Our education system is meant to cater for a very broad range of learning capabilities.
Before parents race out to hire a tutor, they should speak to their child's teacher – and then speak to their child because it's also vital that he or she embraces the tutoring as well.
Possible problems with tutoring
Educational experts and parents have voiced concerns about the increasing number of capable and above average students who have out-of-school academic tutoring or coaching. These include:
It can lead to disruptive behaviour and boredom when a child is in front of the rest of the class and the curriculum in general.
It adds to the "over-scheduling" of young children.
If it leads to them being accepted in an enrichment or selective school program, there can be pressure on them to maintain their academic level, and hence their place.
Colleges can teach students curriculum content in a different order or way to how it's taught at school, which can lead to student confusion and frustration.
Tutoring puts all the focus on academic achievement and not on other important areas such as socialisation and physical activity.
Get value for money tutoring
Do your homework - the right tutor could complement the excellent education provided by schools, but parents should be wary of bogus offers.
Browse education & learning businesses in New Zealand.
Find more study tips:
Ready Set Learn
This story was written by Fiona Baker for Kidspot, New Zealand's leading education resource for parents from sources including NSW Fair Trading and the Australian Tutoring Association.