Eating for peak school performance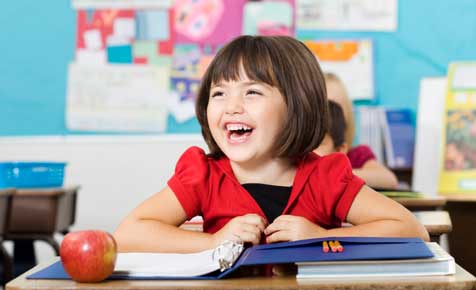 Hungry minds need to eat breakfast. For schoolkids, breakfast really is an important way to start the day. Why? Research shows kids who eat breakfast are more likely to be focused than those who skip breakfast. So it's important to send your kids off to school with breakfast
Healthy breakfast ideas
Who could concentrate on geography and science when their tummy is rumbling? Fibre expands in the stomach, which helps kids feel fuller for longer. This means they can focus on learning, instead of their hunger pains!
Some ideas for a healthy breakfast include:
Two slices of wholemeal toast and an egg, 5.0g of fibre
Two slices of multigrain toast and two teaspoons of peanut butter, 5.5 g of fibre
One cup of fresh fruit salad and 100g low fat yoghurt, 5.6 g of fibre
A 45g serve of very high-fibre cereal such as Kellogg's Sultana Bran (6.7g of fibre) or Sultana Bran (7.1g fibre) with half a cup of skim milk.
Simple ways to encourage your child to eat breakfast
Not all children wake up and feel ready to eat a healthy breakfast, but simple household routines can help your child such as:
Make time for breakfast – turn off the TV!
Eat together and talk about the day ahead.
Set the table the night before.
Make plenty of fresh fruit available.
Read more about kids' nutrition
Ready Set Learn
This article was supplied by the team of Nutritionists at Kellogg's for Kidspot, Australia's leading education resource for parents.