Exercise for kids health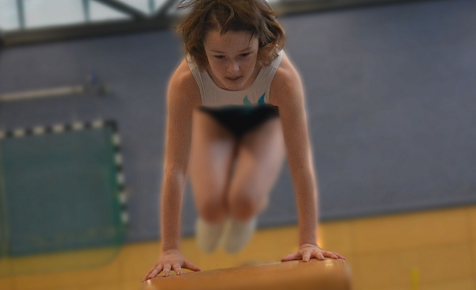 For very young children, physical activity is a way of life. They seem to have boundless energy - the only way for toddler to get anywhere is to RUN. It's hard to imagine they'll ever need encouragement to get moving when, at this stage, the only time they stop is when they're asleep.
However, as they get older, TV, computer games and other distractions of the 'push button' society we live in can mean they don't always get the exercise they should. Young people of school age should aim for at least 60 minutes of physical activity every day. PE at school can account for some of this, but not all kids are eager to participate. Your best chance at raising healthy children is to encourage physical activity as a way of life, rather than a subject at school.
The benefits of teaching kids about health and fitness are numerous, and even moderate activity can improve children's overall health by helping them to:
Maintain a healthy weight
Be energetic
Be strong, co-ordinated and flexible
Improve their fundamental movement skills
Feel good on the inside and out
Grow and develop strong bones
Stay alert and concentrate during learning
Socialise, relax and have fun
To begin feeling the benefits, they don't have to throw themselves into high impact exercise. There are plenty of ways they can stay physically active in normal, day-to-day life, with a bit of help from you:
Suggest you walk them to their friends' instead of getting a lift
Ask them to go to the shops or on other errands
Get them to tidy their room or the garden
If you have a dog, ask them to take it out for a walk
Suggest they get off the school bus early and walk the rest of the way home

If they want to get involved in more structured exercise, check out the local gym or leisure centre. They often have special memberships for under 16s or activity clubs of some kind, especially in the school holidays. While they're getting fit, they'll probably make some new friends too.
To keep them fuelled up for more activity, opt for a Subway® Kids' Pak™ Meal while you're out and about. For a limited time they can collect all 6 Island Treasures from Disney's "Moana"!
Read more about kids' nutrition
Ready Set Learn