Dyslexia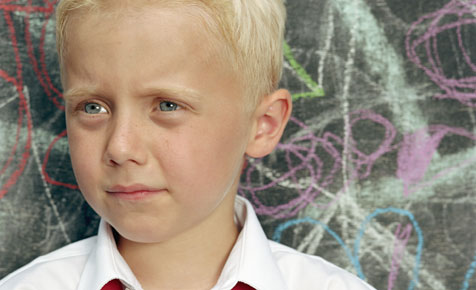 Dyslexia is a specific learning difficulty (SLD). People with dyslexia experience difficulties with reading, words and language. The problems may be experienced with spelling, reading, comprehension and identifying words.It's estimated that around 5% of the population experiences dyslexia. People with dyslexia are of normal intelligence and are able to achieve in all other areas - they just need specialised education and support to help deal with the challenges dyslexia brings.
Early symptoms of dyslexia
There are some signs of dyslexia that you can look out for in your pre-schooler:
Delay in speech
Problems with pronunciation
Problems with learning to write their name, or learn colours and shapes
Difficulty with rhyming words or learning rhymes
Dyslexia symptoms in primary school children
Many children are not diagnosed with dyslexia until they're in primary school, or even beyond. The earlier the intervention and support the better, so here are a few things to look out for in older children if done regularly.
confusing letters when writing, such as m and w, or d and b
Problems with reading
Complaining of dizziness, sickness or headaches when reading
Tries to avoid reading aloud in class
Doesn't like reading
Problems with handwriting
Difficulty with retelling stories in the correct order
Lower than expected reading level
Writes certain words backwards, such as was instead of saw
Difficultly learning aspects of grammar
No matter what stage dyslexia is diagnosed, support and education can still benefit enormously.
Symptoms of dyslexia in high school children
Keep an eye out for the following issues in high school students.
Poor spelling
Difficulty with reading, a dislike of reading
Problems with writing certain types of projects, such as summaries
Read more about learning difficulties:
Discover more Ready, Set: Learn Zone
Written by Linda Drummond for Kidspot, New Zealands largest educational resource from sources including Dyslexia Australia and the Better Health Channel.