Ideas for nutritious lunch box snacks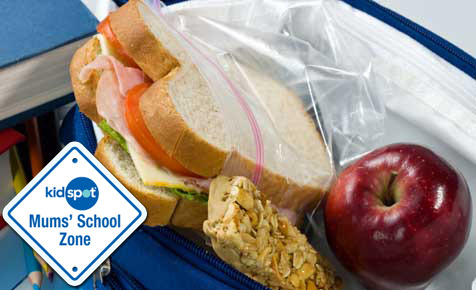 Busy kids need a healthy school lunch to boost their energy and help them concentrate and learn in the afternoon. Think about the healthy foods your child likes to eat at home and try to translate that into a lunchbox option.
Vegetables are often overlooked in the lunchbox. Try cutting up some carrot sticks or putting in a handful of cherry tomatoes.
While the humble apple is a great lunchbox filler (sturdy and hard to squash), consider cutting softer fruit up and putting it into a smaller container for protection. Berries and kiwi fruit survive very well this way.
Dairy can be hard to include, particularly in hot weather. If you can't safely get a low-fat yoghurt into the lunch box because you fear the warm lunch box may spoil it, make sure you offer dairy when she comes home from school.
Last night's leftovers in a container with a small spoon can make a welcome change to the parade of endless sandwiches.
Try putting together a small picnic in her lunchbox - slices of tomato, ham, grated carrot, reduced fat grated cheese and some bread and margarine spread - so she can build her own sandwich.
Stick to water in the drink bottle - it will quench her thirst and ensure she stays hydrated throughout the day.
Homemade pikelets are a great snack - easy to make ahead of time, they're filling and don't require any extra toppings.
Find more healthy lunch box ideas:
Ready Set Learn
This article was supplied by the team of Nutritionists at Kellogg's for Kidspot, New Zealand's leading education resource for parents.