Best websites for kids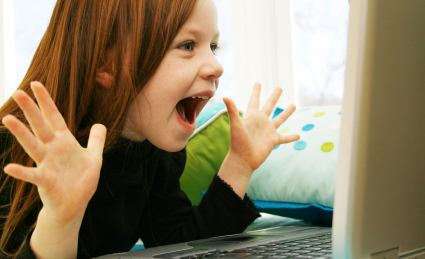 As part of the inspiring Discovery Channel, this website has amazing educational value and lots of fantastic games to play.
A fun and safe place for kids of all ages to hang out, play games, furnish an igloo and pretend they are a penguin.
Pick your favourite Disney Princess and discover games, videos and fun ways to play.
As you would expect from Disney, this website has about a million ways to entertain kids of all ages - all with a Disney twist. There are crafts, activities, recipes and lots of great ideas for family fun.
Create colourful masterpieces with a mouse and no mess. Just click on the white screen and drag that mouse.
Practice and test maths skills in a fun environment against an online kid's community from kindergarten to Year 12. An annual subscription fee applies to parents if your school isn't already a member.
A range of easy to hard, find and click, I Spy games.
The Funbrain Playground is the venue for games that kids will return to again and again. The educational games have different levels depending on your child's age and ability.
The fun and games of What Now don't have to just be restricted to Sunday mornings. Find recipes, activities and crafts and competitions to enter.
Games, activities, stories, videos - it's a world of fun that takes kids on a journey of discovery.
Find more safe and fun activities for kids