6 - 9 years speech and language development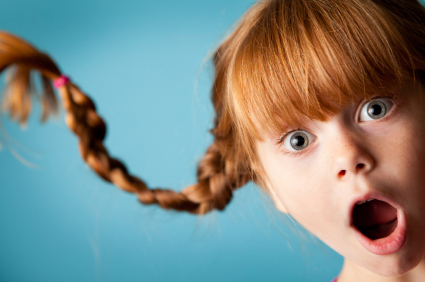 By seven years, your child should be able to talk clearly and easily use the language that's spoken at home.
He should be able to articulate a complicated sequence of events and a range of ideas using expressive language.
Your child should know how to use the different tenses correctly and appropriately.
He will really appreciate the art of joke telling!
By 8 years, he will be using the telephone with confidence.
He will start to enjoy reading independently.
How can I encourage his speech and language development?
Your child may still have a lingering lisp as her speech matures. This will disappear over time, but if it's causing anxiety or embarrassment, you may consider consulting a speech therapist who could fast-track its disappearance.
Talk to him and encourage him to talk to you. If you lay the ground-work now for open channels of communication, you'll have a smoother passage through the notoriously bumpy adolescent years!
Give him opportunities to use the telephone. Perhaps allow him to make arrangements with a friend on the phone rather than you doing it for him.
Make sure that he has access to age-appropriate reading material. Your child's teacher or the school librarian should be able to guide you.
Provide him with lots of opportunities to listen to music.
Find More
This article was written by Ella Walsh for Kidspot
Sources include S.A. Govt's Parenting and Child Health
This article was created for Kidspot - New Zealand's parenting resource for school age.