Kids and Facebook: How to keep social networking safe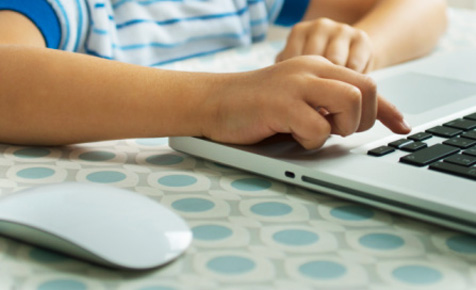 Social networking sites like Facebook are just as addictive to kids as they are for us adults. While the official minimum age for Facebook is 13, there's nothing to stop younger children from setting up a profile online, allowing them to communicate with anyone, anywhere online. While it's easy enough to control your child's internet activity if you only have one computer in the house, but many children can still access the home wi-fi network on their iPod Touch or mobile phone.
If you're not on Facebook yourself, it's important to point out that there is nothing inherently wrong with social networking to your child. Learning how to communicate on the internet is an important skill required throughout any kids' education, working and personal life. The main dangers here are sharing potentially damaging personal information online; meeting strangers who contact them through the web; and Internet bullying. But don't panic. There are some simple steps you can do to keep kids' social networking safe (or ban it completely).
Facebook, social networking and kids: the ground rules
If you don't want to risk your child's fury by banning Facebook or other social networking sites complete, you can still set some rules for safe online access.
Safe social networking rule #1: Get involved from the beginning
Help your child set up their profile, and make sure the privacy settings are set to the highest level. Go into 'Account' then 'Privacy Settings'. Make sure all the options are set to 'Friends' apart from who can see the profile photo and name (so your child's friends can find them and connect). Your child's profile setting should never - EVER - be set to 'Public'.
Safe social networking rule #2: Be an online "friend"
If you are a "friend" on your child's profile, you can keep an eye on what they're up to and ensure they are not posting private information, organising parties in your absence, or being bullied. If you don't post anything, your presence will be low-key enough not to be embarrassing.
It's a fine line to tread, because conceivably if you don't trust each other, your child may not feel able to approach with a problem, and talking about dangers together is one of the most important ways you can protect them on the internet. You can always asking a trusted adult (who happens to be a cool uncle or favourite god parent) who your child doesn't mind connecting with to keep an eye on them.
Safe social networking rule #3: Posting online is permanent
Make sure your child understands that sharing any message, photo or video to the internet is permanent. Forever. No matter how private their Facebook settings are, once something is published to the internet, it is no longer under your control, and can be copied and circulated over and over again.
Remembering that a post or Facebook tag is forever is just as important for adults too, as there are increasing instances of people losing their job because of a silly update on Facebook.
Preventing your child from accessing Facebook
If your child is under 13, or you just don't want them on social networking unsupervised, you can block their access to Facebook totally with the right web content filtering software. This is often available from your router.
You can block certain websites completely, or just at certain times (when kids are supposed to be asleep or doing their homework, for example). This is also useful for blocking other websites, such as peer-to-peer networking. In order to do this, you will have to refer to your router's manual for the instructions. If you are buying a new router, look for 'Parental Control' as one of the features.
If you don't have the option to filter online content from your router, or you want to block access to many different categories of content, filtering software can help.
Web filtering software is available for a one-off fee or on a subscription basis. You will have to install this software on all the home computers you want to protect, however.
Find more online kids safety and Facebook articles
This article was written by Sarah Routledge for Kidspot. Sources include Cybersmart and ACMA. Sarah writes for broadband comparison website Compare Broadband, which offers free and impartial advice on choosing the best ISP.