Top 5 tips for teaching teenagers about money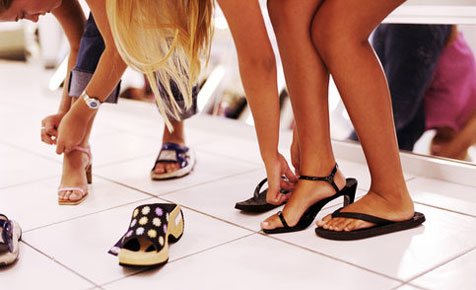 It's never too early to learn good finance habits and, with the shift from pocket money to weekend job money, your teenager may suddenly find themselves with more money to manage than ever before. Here are our top 5 tips for teaching your teen how to deal with finances.
1. Teach your teenager how to avoid blowing their cash
When a teenager first begins making his or her own money, the temptation to blow the lot each week is huge - and it's tempting as parents to indulge that desire, at least for a while. But according to Jason Cunningham, author of Where's My Money? (Wiley) and partner at The Practice, Melbourne, it's more important that, as parents, we teach them to start as they mean to go on.
"Lessons have to be learned - often the hard way," he says. "If they're going to blow the lot, we need to teach them that there are consequences." Make the rules early. They can blow all their cash - but you won't be there to act as ATM if they run out.
2. Teach your teenager to save a little
Teens need to learn to pay themselves first. "We need to teach them to put away a percentage of their income," says Cunningham. "Some for savings, some to spend. With young kids, I'd suggest two piggy banks, but with teens, two separate bank accounts - one that's not easily accessed in which to put their savings, one that's specifically for spending."
The percentage that goes into each is up to you and your teenager to negotiate. Cunningham suggests 50/50, adding that, too much disposable income can lead you into trouble.
3. Teach your teenager to read the fine print
One of the main trouble spots for teens and money is mobile phones - and you can add Apps and downloads to that as well. It's important to teach your teenager to read the fine print. We've all heard of mobile phone games and chat, where you send one text and get inundated with messages from the company (all of which you pay for). Teens are often oblivious to the consequences of signing up. When it comes to not running up huge bills, pre-paid is definitely the best option - and it's a good idea to make sure they're on the same network as their friends, as this can often be much cheaper for everyone.
4. Be a good money role model for your teenager
Role modeling is vital when teaching teenagers about money. Finances are one area that's often not discussed within families, but Cunningham believes that we need to be more open with our teenagers. "We often try to protect them too much," he says. "It's important that they understand the trials and tribulations of life, that sometimes we don't have enough money to do things."
A recent US study called 'Parents, Kids & Money' revealed that while 32 percent of parents surveyed were willing to talk about drugs and alcohol with their teens, only 26 percent would open up about money. Children learn about money from what they see at home - talking to them about money now will help them avoid costly mistakes later in life.
Teach your teenager to set savings goals
While most teens aren't thinking of saving a house deposit, it's still important to teach them about setting savings goals. "It doesn't matter how old we are," says Cunningham. "The more we earn, the more we spend. They key is taking money off ourselves early." He recommends teaching teenagers the basics of budgeting. "Get them to set a savings goal - it can be a pushbike, or a deposit for a first car. Get them to write it down. Writing it down helps them to visualise it."
Cunningham then recommends taking a 'bottom up' approach to budgeting. "Most people start with what they earn, take out the necessities and the wants, and then save what's left over - which is usually nothing," says Cunningham. "I say look at how much you need to save for your goal, look at your time frame, decide how much you need to save each week to meet your goal - and then take that amount out first."
This article was written by Allison Tait for Kidspot, Allison is the co-author of Career Mums: a guide to returning to work post-kids (Penguin).