How much calcium does my child need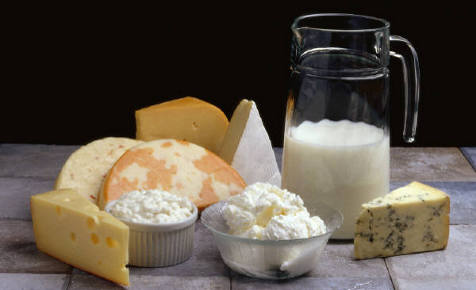 How much calcium does a child need?
Calcium is essential for good health. But many children do not consume enough of this mineral each day.
Children are growing constantly and require good nutrition to build healthy bodies. An eating pattern that includes a variety of foods from across the food groups will provide children with the range of nutrients and fuel they need. Dairy foods are one of the core food groups and are best known for calcium and the role it plays in building strong bones. Along with the rest of their body, children's bones are growing rapidly so it is critical that children receive enough calcium each day to ensure that their bones achieve their maximum strength.
A child's daily calcium needs vary by age. Their needs nearly double before and during puberty when body and bone sizes increase quickly.
Calcium needs for children & adolescents
Age

All

1-3 yr

360 mg/day

500 mg/day

4-8 yr

520 mg/day

700 mg/day

Boys

9-11 yr

800 mg/day

1,000 mg/day

12-13 yr

1,050 mg/day

1,300 mg/day

14-18 yr

1,050 mg/day

1,300 mg/day

Girls

9-11 yr

800 mg/day

1,000 mg/day

12-13 yr

1,050 mg/day

1,300 mg/day

14-18 yr

1,050 mg/day

1,300 mg/day
Source: http://www.nrv.gov.au/nutrients/calcium.htm
EAR versus RDI – what's the difference?
EAR (Estimated Average Requirement) is a daily nutrient level estimated to meet the requirements of half the healthy individuals of a particular age and gender. The RDI (Recommended Dietary Intake) is the average daily dietary intake level that is sufficient to meet the nutrient requirements of nearly all healthy individuals of a particular age and gender group. Whenever possible, it is advisable to aim for the calcium RDI.
How many serves of dairy per day will provide this?
Dairy foods (milk, cheese, and yoghurt) contain high levels of calcium. With 290 mg of calcium, one 200ml serving of trim milk provides almost a third the daily calcium requirement for a 4 to 8 year old.
Two to three serves of dairy foods each day should provide a child with their daily calcium requirements, depending on their age. Older children and adolescents require three serves per day to reach their RDI of 1,000 to 1,300mg calcium from dairy foods.
Other calcium rich foods include almonds, broccoli, oats, prunes, salmon with bones, sardines and spinach.
Example calcium content:
Plain trim milk (290mg per 200ml glass)
Standard yoghurt (195mg per 150mg pottle)
Cheese (130mg per processed slice)
White bread (25mg per slice)
Broccoli (30mg per half cup, boiled)
Canned sardines (66mg per sardine)
Ice cream, standard vanilla (173g per cup)
Spinach (40g per half cup, boiled)
Boiled egg (28g per egg, size 6)
Cream cheese (15g per tablespoon)
Cheddar cheese (69g per 2cm cube)
Source: NZ Food Composition Tables, 7th Edition, 2006, Crop and Food Research and Ministry of Health.
Calcium is necessary for the development of strong teeth and bones. Calcium is also vital for the on-going development of muscles and nerves.
Vegetarians can easily meet their daily requirement of calcium through eating dairy foods (which are rich in calcium) each day.

Vegans can find calcium in nuts, soybeans, dried fruits, sesame seeds, broccoli and calcium-enriched soy milks.