Should I join the PTA (or one of the many committees)?
By
Kym Moore
|
February 27, 2017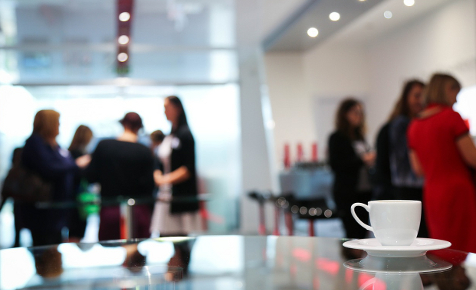 The school year has started in earnest - the kids are more settled and the stationery has been bought. Now the first of the newsletters are coming home and inside will be invitations to an AGM for the Parent Teacher Association, the Board of Trustees or other school community groups. This is often the time of year when they are looking for volunteers and support from parents. For many committees once a child's association with that school or group is completed, the parents involved may wish to move on too. So after the summer break, fresh blood is needed.
Getting involved has its benefits
There are lots of reasons that you may wish to join a committee, such as:
Getting involved in your school or sporting group
Having a say over how things are handled
Getting to know staff and people who work with your child
Another reason to consider it though, is that committee work looks good on your CV. Now, I know it's not the most community-minded of reasons. However, you can't deny that being on a committee can be of some benefit to you and your CV.
Being on a committee means that you have experience taking part in meetings. You will find your voice, and confidence at the table. It means that you have valuable skills in working in a group towards a common goal. You will learn teamwork, negotiation, and problem solving. If you take on a treasurer role, you'll have experience handling cash and financial records. A secretary role will give you experience recording minutes, writing documents as well as reports. If you take on a chairperson role, you will gain experience in stakeholder management and meeting control.
Your commitment
On a committee there are a number of roles. The time commitment depends on the type of role you have, and the type of committee too. If you are a secretary or a treasurer there may be documents to create outside of the meetings. If you are a parent representative, you may attend the meetings and contribute to the decisions made during the meeting. There are regular meetings to attend, to make sure decisions are made in a timely manner. If there are duties outside of the meetings, you take on only what you feel you can. If your committee is involved in fundraising activities, there may be more duties for you around those activities too.
If you are interested, why not go along to the AGM? Find out what commitment is required. Talk to parent representatives to see if they have any advice for you.
Have you served on a school, sport or community committee? What was your experience?
---
This blog was written by Kym Moore. Kym loves to write when she isn't working, hanging out with her two awesome daughters, or spending time with her awesome husband after bedtime.
---
NB Comments are moderated by Kidspot and must not contravene our Terms of Service.